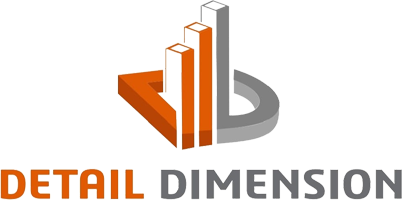 Our Vision & Mission
Our Vision & Mission
Vision:
To be the leading provider of high-quality and innovative steel detailing solutions, setting industry standards and exceeding customer expectations.
Mission:
Our mission is to deliver precise and comprehensive steel detailing services that optimize structural design, enhance construction efficiency, and ensure the successful execution of steel projects. We are committed to providing exceptional value to our clients through our expertise, cutting-edge technology, and a focus on delivering projects on time and within budget.
Key elements of our mission include:
1. Excellence in Detailing: We strive for excellence in every aspect of our steel detailing services. Our team of experienced detailers and engineers are dedicated to delivering accurate and detailed drawings and models that meet the highest standards of quality and precision.
2. Innovation and Technology: We leverage the latest advancements in technology and software tools to enhance our steel detailing capabilities. By staying at the forefront of industry trends and adopting innovative approaches, we provide our clients with efficient and cost-effective solutions.
3. Collaboration and Communication: We value strong and transparent communication with our clients, structural engineers, and fabricators. By fostering collaborative relationships and maintaining open lines of communication, we ensure a seamless flow of information and deliver successful projects.
4. Project Efficiency and Timeliness: We understand the importance of meeting project deadlines and maintaining construction schedules. Our focus on efficient project management and meticulous attention to detail enables us to deliver accurate and timely steel detailing services, contributing to the overall success of our clients' projects.
5. Client Satisfaction: Customer satisfaction is at the core of our business. We prioritize understanding and exceeding our clients' expectations by delivering high-quality services, providing proactive support, and building long-term partnerships based on trust and reliability.
By upholding our vision and pursuing our mission, Detail Dimension aim to be recognized as a trusted and preferred partner for steel detailing services, known for our commitment to excellence, innovation, and customer satisfaction.